Difference Between Chrome and Brushed Nickel Kitchen Faucet
When it comes to a kitchen sink faucet, chrome and brushed nickel are two of the most popular styles. Both have pros and cons, but in this article, we'll explore these two common finishes.
Add a header to begin generating the table of contents
The kitchen is the heart of your home and one of the most important rooms to get right. It's where you store your food and cook it, so you want a space that's functional and beautiful at the same time.
Regarding kitchen faucets, there are two main options on the market: chrome or brushed nickel. Both can give your kitchen an updated look with minimal effort, but each has its own benefits and drawbacks.
In this post, we'll explore these two options in depth so that you can decide which one is best for your needs!
Brushed Nickel or Chrome | Which is Better
Brushed nickel kitchen faucets are the more subtle, classic look. They have warm colors with a soft glow and are made with varying shades of gray that give them a lighter appearance.
Chrome finishes are the more modern choice for a faucet style because they're bright, shiny, and have cool tones—think of chrome car rims! They also come in a wide range of finishes like polished chrome and satin chrome (to name just a few).

Both options are great choices for your kitchen; however, there's one thing you should know about brushed nickel: it tends to be easier to clean than chrome because fingerprints don't show as much on this finish.
Both also resist water spots well, so no matter which you choose, you'll have peace of mind knowing your kitchen will stay looking beautiful!
Difference Between Brushed Nickel and Chrome
Brushed Nickel vs Chrome: Durability
Chrome is a soft metal that can be scratched easily. Because it's less durable than brushed nickel, chrome requires more upkeep to maintain its beautiful finish.
Chrome can easily crack or chip, so you need to be extra careful not to drop or bump against anything made of this material.
Brushed Nickel Durability
The appearance of brushed nickel is maintained for a longer period of time than that of chrome, making it one of the most durable finishes available. Its finish is etched with a metal brush to create a matte sheen, and then it is coated with a lacquer to protect it from wear and corrosion. Additionally, it has a property that makes it resistant to corrosion.
The majority of the wear is caused by improper cleaning over time. Although it has a durable finish, you should avoid using abrasive cleaners on brushed nickel because they can damage the finish and change its matte appearance. Instead, you should clean it with gentle solutions and a cloth or soft sponges.
The only real disadvantage to brushed nickel is that some people find the metal finish too dull and prefer chrome instead.
Brushed nickel is much stronger and less likely to break when dropped on the floor, so you don't have to worry about damaging your beautiful faucets.
Brushed Nickel vs Chrome: Aesthetics
The look of brushed nickel and chrome is very essential because it affects the kind of aesthetic that will be present in your kitchen.
Chrome Kitchen Faucets Aesthetics
Chrome is reflective with cool hues, particularly polished chrome, making it great for a high-key, sleek, and contemporary style as long as you want chrome to be the focal point. 
Light reflects off the surface of chrome to represent its shininess. The light is reflected because of how chrome plating is applied to the metal.
This process creates a mirror-like finish on top of each metal piece so that when light hits its surface and reflects back again, it becomes visible even from across your home!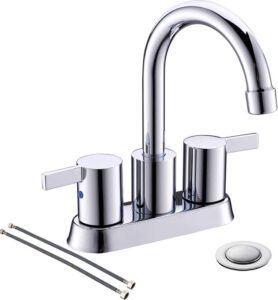 Brushed Nickel Kitchen Faucets Aesthetics
Brushed nickel is a more subtle finish that has a matte-like appearance with warm tones. It's still shiny but not as reflective as chrome. This makes brushed nickel kitchen and bathroom fixtures look more elegant and sophisticated.
Brushed Nickel vs Chrome: Maintenance
The maintenance of brushed nickel kitchen faucets differs from chrome kitchen faucets since they are made from different metals and finishes.
Brushed Nickel Maintenance
Brushed nickel is less difficult to clean than chrome. You must quickly clean it with a soft cloth without the use of specialized cleaners or costly maintenance procedures. If you choose this type of faucet, you'll surely have low maintenance.
Chrome Nickel Maintenance
Chrome requires a lot of upkeep because it hides watermarks, fingerprints, and other blemishes poorly. Polish chrome fixtures with the proper cleaning products and clothes on a regular basis to keep them looking their best. For instance, if you combine equal parts of water and distilled white vinegar, you can remove stains from a chrome fixture.
So if you're looking for something that doesn't require much upkeep, go with the nickel. It is also easier to maintain than chrome fixtures because it's more durable.
But if you have a stainless steel sink, it would be better to get brushed nickel finish faucets.
Brushed nickel is a light grayish-silver finish that gives the faucets a slightly metallic look. The brushed nickel finish also helps to prevent fingerprints and water spots from building up.
Brushed Nickel vs Chrome: Finishes
The finishes of these two metals are quite different and they also differ in looks, thus affecting the overall aesthetic.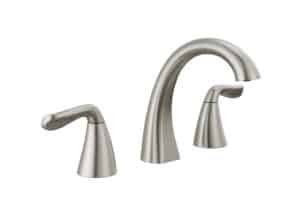 If you want to give your kitchen a sophisticated look and the right finish, you should consider using Brushed Nickel as the finish for your kitchen faucet. The brushed nickel finish is also known as brushed steel and gives your kitchen a sophisticated look.
The brushed nickel finish is also very durable, so if your kitchen is prone to wear and tear, this could be the right choice.
Chrome is a shiny, reflective finish with a smooth and bright appearance. It has been around for centuries and is still used in many products. It's an excellent choice for kitchens with stainless steel appliances because it complements their look well, making your kitchen look clean and modern.
Chrome faucets are easy to clean and maintain because they don't require any special treatment other than regular cleaning with soap or mild detergent when you wash your dishes after cooking.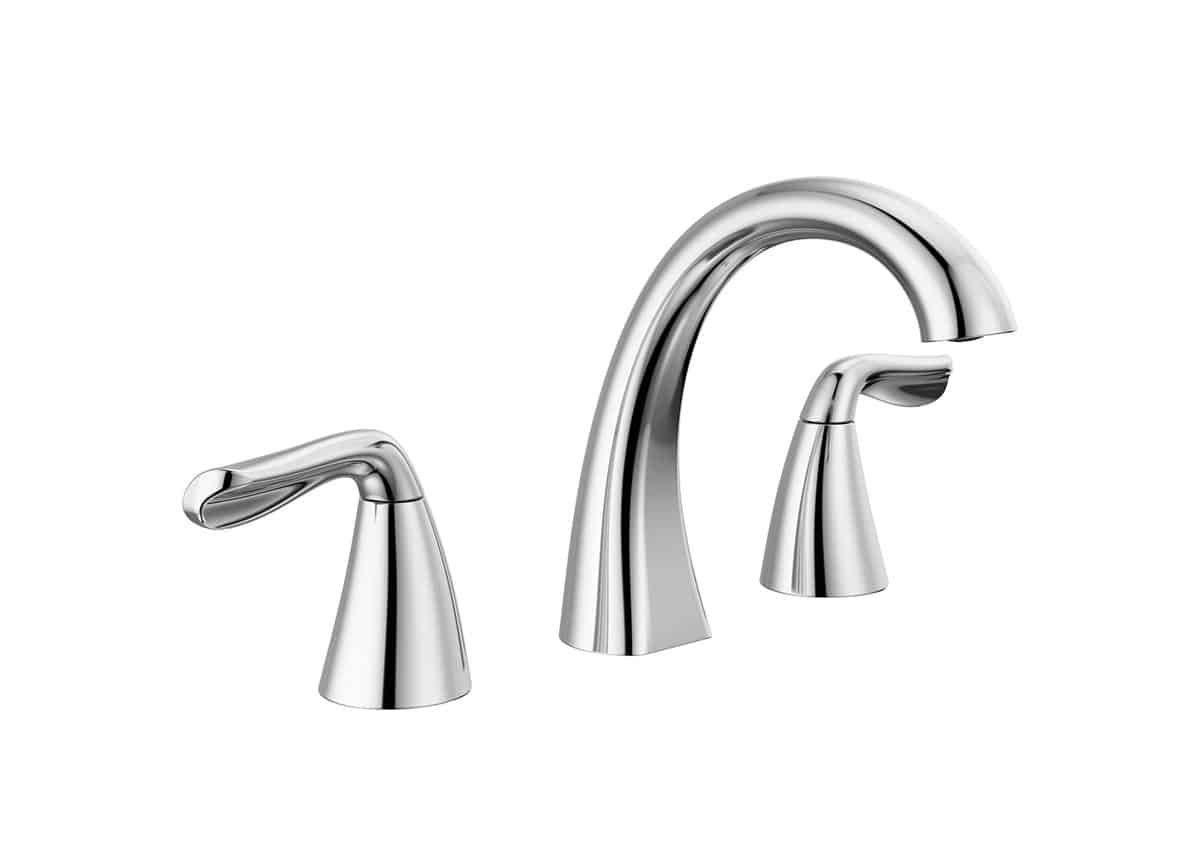 Chrome doesn't scratch easily either, making them ideal for households where kids use the kitchen frequently or have pets that might walk over the countertop often (like dogs).
Chrome finishes, however, do not last as long as other types of finishes, such as pewter or brushed nickel, which means you may need to replace them sooner than other finishes would need replacing if they get scratched up by accident during daily use in your home.
Brushed Nickel vs Chrome: Cost
If you're looking for a more affordable product, you might opt to choose chrome kitchen faucets. They cost lesser than brush nickel in the past. However, as time goes by, the cost of the two hasn't much of a difference. It all depends on the finishes and design nowadays.
How to Choose Chrome or Brushed Nickel 2023?
When You Prefer Brushed Nickel over Chrome

When you're looking to buy a kitchen faucet, one of the main factors will be its finish. In today's market, chrome and brushed nickel are two of the most popular finishes for kitchen faucets.
When To Use Brush Nickel Kitchen Faucets?
If you have a country-themed or traditional-style kitchen, then you may want to consider choosing a brushed nickel finish, as it would look good with these types of kitchens.
However, if you have a modern kitchen, then chrome would look better. This is because brushed nickel can look dated in a modern kitchen and is not as shiny or reflective as chrome.
When To Use Chrome Kitchen Faucets?
If you're looking for something that is more contemporary, then chrome is the best option. It looks good with any type of kitchen and will help brighten up any room. However, if this isn't your style, then brushed nickel may be a better option, as it will fit in with your existing decor.
Another important factor to consider when choosing a kitchen faucet is its design. Many different styles of faucets are available on the market today, including pull-out spray and high arc models. If you're looking for something that will fit in with your existing decor, then a high-arc model may be best, as it won't stick out too much from the countertop.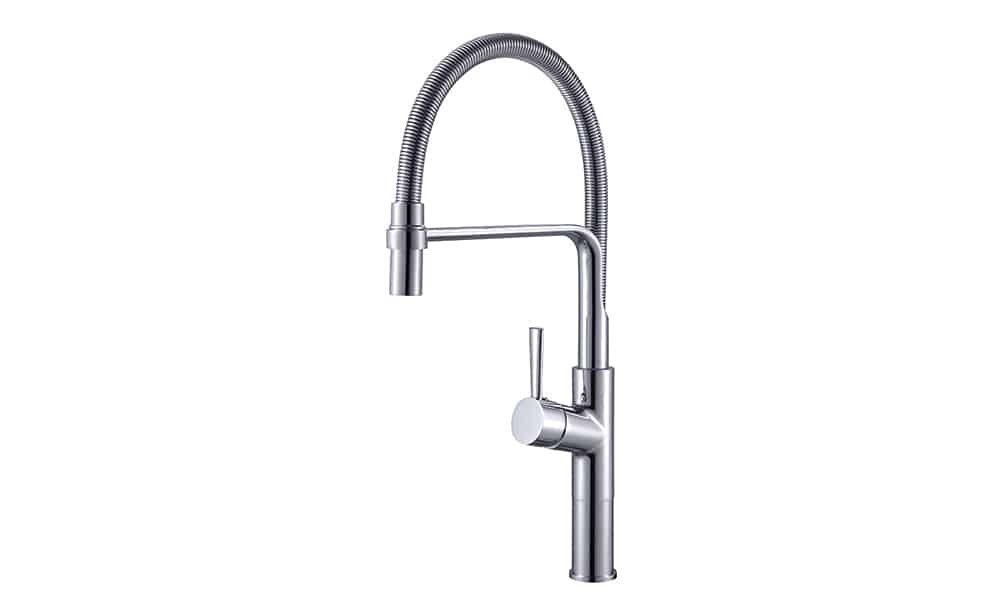 Where To Buy Chrome and Brushed Nickel Faucets?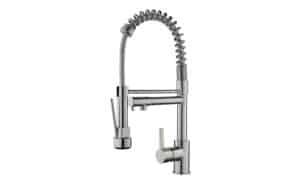 Faucets are a necessary part of any bathroom. They come in a wide variety of styles and finishes. Some of the more popular finishes are chrome, brushed nickel, and oil-rubbed bronze. There are many sources of faucets, including some that are made of chrome and brushed nickel.
Faucetu: Where You Find The Best Products
China has vast production capabilities, so getting these faucets at a discounted cost is possible. Wholesale shopping in China can be a great option for those who are looking for a bargain.
Faucetu is one such source. There are many chrome and brushed nickel faucets at Faucetu factory. It offers a wide variety of these faucets. Faucetu's selection of faucets is impressive and very reasonably priced. Faucetu's faucets are also of very good quality and have excellent customer service.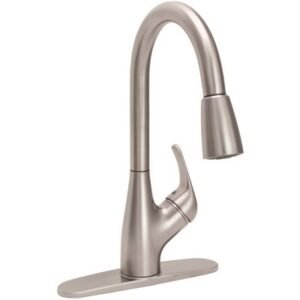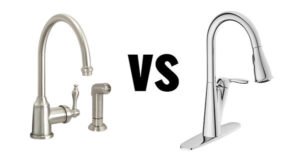 We hope this article helped you differ between chome and brushed nickel. We also hope that you make the right choice, and be confident that you're on the right track to choosing your perfect kitchen faucet!