A kitchen Faucet Install DIY Guide
The faucet in your kitchen may look simple, but it could have a huge impact on your every day kitchen life. Whether you're looking for a faucet or a replacement, there are many alternatives.
Thankfully, installing a faucet is now a DIY project so that you can find the right fixture for your desires and do the disassembly yourself.
In this article, we can provide an outline of how to set up and present a few of the high quality green kitchen faucets available on the market today.
Add a header to begin generating the table of contents
What to look for when Choosing a Kitchen faucet?
The kitchen faucet strainer water flow rate is kept at 8.3 liters/minute or less, which can achieve the purpose of water conservation. Normal kitchen faucets with 2.2 gpm flow rate. In addition, some faucets have a honeycomb-shaped flow limiting piece, not only can make the water is foamy outflow, limiting the flow rate, and let users feel the water flow more softly, while feeling full of waterpower.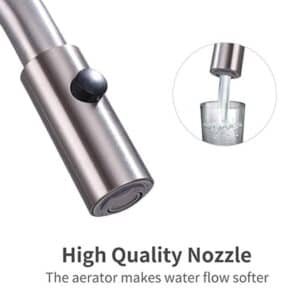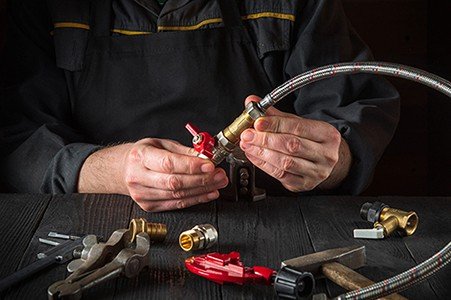 Whether the faucet is durable, surface treatment process is very important, good faucet withstand acidic high temperature test, more than 4 hours intact, in addition, because of the internal structure is reasonable, good faucet is not easy to over drip and damage phenomenon, withstand hundreds of thousands of times after the switch can still be manipulated freely.
There is a pull-out kitchen faucet on the market, with column water, and jet water in two ways, the top button in the shower can be easily converted, clean and convenient, more pull-out 1.5 meters long stainless-steel hose, easy to reach where you need, so that cleaning becomes fun.
Kitchen fumes are larger, many times after cleaning the faucet surface is easy to lose luster, and may appear discoloration, peeling phenomenon, so, when buying faucets must understand its warranty period, it is understood that the general should not be less than 3 years.
There is a kind of kitchen faucet on the market using the Aerospace Technology PVD technology processing, can withstand steel wool and a variety of cleaning agents scrubbing, not fade, wear resistant.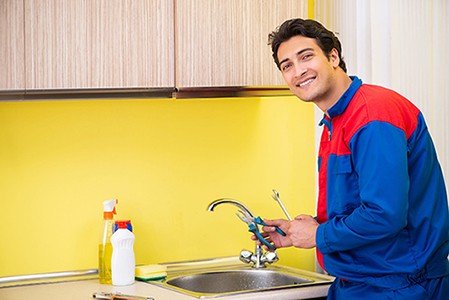 How to Install a Kitchen Faucet?

Here's a step-by-step guide to installing a kitchen faucet:
Step 1: Set the Deck Plates from Sinks
Step 2: Feed Kitchen Faucet line into the holes
Step 3: Affix the washers and nuts Under the three holes Sink
Step 4: Set Up the Pull-Out or Pull-Down Faucet
Step 5: Connect the Water Supply Lines
Step 6: Check for Leaks and Tighten connections
The Best Kitchen Faucets on The Market Today
- What are the different types of kitchen faucets?
A. According to the material can be divided into SUS304 stainless steel, plastic, brass, zinc alloy material, polymer composite faucet and other categories.
B. Function can be divided into washbasin, shower, sanitary wares kitchen faucet and electric faucet (porcelain can electric faucet). With the improvement of living standards, heated faucet (porcelain energy electric faucet) has become the focus. It becomes the new protagonist of the revolution. You can kitchen faucet manufacturers Instructions.
C. According to the structure can be divided into a single type, double type, triple type, and other kinds of water pipes. In addition, there is a single handle and double handle. Single type can be connected to cold water pipe or hot water pipe; double type can be connected to both hot and cold-water pipe, mostly used in the bathroom basin and kitchen sink with hot water supply; triple type cold and hot water pipe two outside, you can also connect the shower head.
D. According to the way to enable can be divided into spiral, lift type, induction type, wrench type, etc. Spiral type open, Yao rotate many times; wrench type handle generally needs to rotate 90 degrees; lift type lifting hand a lift can be water; induction faucet as long as the hand under the faucet, it will automatically water.
E. According to the valve spool can be divided into rubber spool (slow-opening spool), ceramic spool (fast-opening spool) and stainless-steel spool. Affect the quality of the faucet is important spool. The use of rubber spool faucet is mostly rotary faucet, now basically not in use, ceramic spool faucet is developed in recent years, the quality is better, stainless-steel spool is suitable for use in places where water quality is not good.
- What are the risks associated with installing a kitchen faucet myself?
If you're not comfortable with plumbing or installing fixtures, it's best to hire a professional for home improvement project. However, if you're confident in your ability to do the job yourself, there are only a few risks associated with installing a water temperature faucet.
The first is that you could damage your sink if you don't know what you're doing.
The second is that you could accidentally flood your kitchen cabinets if you don't connect the water lines properly.
The third is that you could strip the screws or damage the finish of your one-hole faucet or high arc faucet if you use the wrong tools at your three-hole sink or one hole sink.
Installing a sink tap is a relatively simple process that most people can do themselves. With so many different kitchen faucets available on the market, it's important to do your research before you buy. Top brands for kitchen faucets-Faucetu.
Be sure to consider all the different factors mentioned above when choosing a kitchen tap for your home. Thanks for reading! We hope this guide was helpful.